Amazing Adventure Tour Bangkok – Khao Yai, Bangkok Khao Yai National Park Tours. Enjoy to Khao Yai National Park Tours from Bangkok every day. Trip Experience to the beauty of Thailand's forests in jungle on this Khaoyai one day tour and Khao yai package tour to Khao Yai National Park, Nakhon Ratchasima Thailand. Khao Yai National Park is Thailand's first national park covering an area in 4 provinces; namely,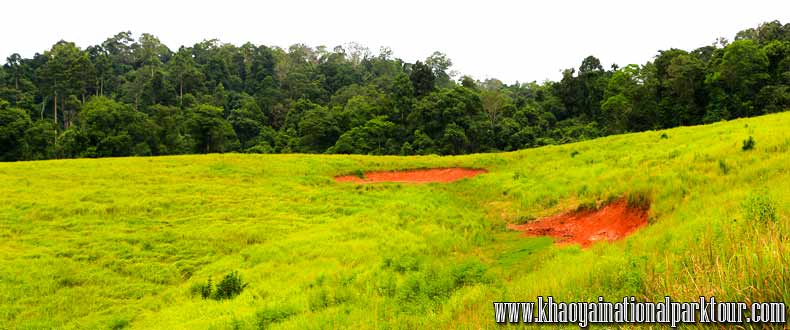 Saraburi, Nakhon Ratchasima, Prachin Buri, and Nakhon Nayok. It was enlisted among the ASEAN Heritage Parks and is the origin of a number of major streams and rivers; such as, the Nakhon Nayok River, Prachin Buri River, Lam Takhong, Lam Phra Phloeng, and Huai Muak Lek.
BANGKOK KHAO YAI NATIONAL PARK TOURS
" Khao yai national park " It is rich with various species of flora and fauna like wild elephants, sambar deer, barking deer, gaurs, and tigers. Khao yai national park was declared the country's first national park on 18 September, 1962, and UNESCO's World Heritage Site in 2005.Come and enjoy with Khao yai tours.our tour will departure from Bangkok every day.
---
KHAO YAI DAY TOUR
Bangkok Khao Yai National Park Tours, Enjoy to touch of Thai life, very funny and exciting with Ox Cart The traditional Thai transport in the past,then back to the nature with soft trekking into the Heaw Narok Waterfall in Khao Yai Natural Park world heritage & Elephant riding trekking tour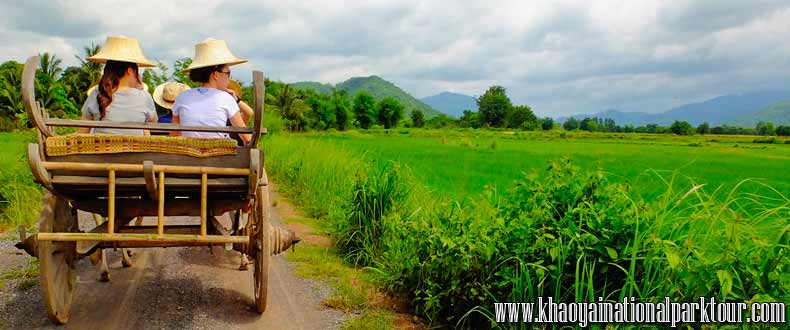 Early morning for Bangkok Khao Yai National Park Tours, leave from Bangkok to Nakorn Nayok province outside of Bangkok. Enjoy to learn and touch of Thai local life at local morning market. And then enjoy to OX-cart riding, The traditional Thai transport in the past. You will be exciting to ox cart riding and see to the beautiful view of mountain and rice field. After ox cart riding trip finish. Visit the fruit plantation, where we grow mangosteens, durian, rambutan etc. Fruit and coffee will be served. Time to back to nature our guide will lead you to Khao Yai National Park (World Heritage) Trip for soft trekking in to the Jungle evergreen forest is start. Then you will reach the biggest water fall in Khao Yai National Park " Heaw Narok Waterfall ". Spend time to walk 1 kilometer from the main road to reach the viewpoint where the beautiful waterfall can be seen.The waterfall has 3 levels. The first is about 60 meters high. Water from this level goes down to the second and third levels straight down below, with a total drop of at least 150 meters. After trekking tour finished, Afternoon continues to Elephant riding in the jungle and crossing the creek as well. and then leave from Khaoyai National Park for back to Bangkok.Enjoy a scenic drive through the beautiful countryside.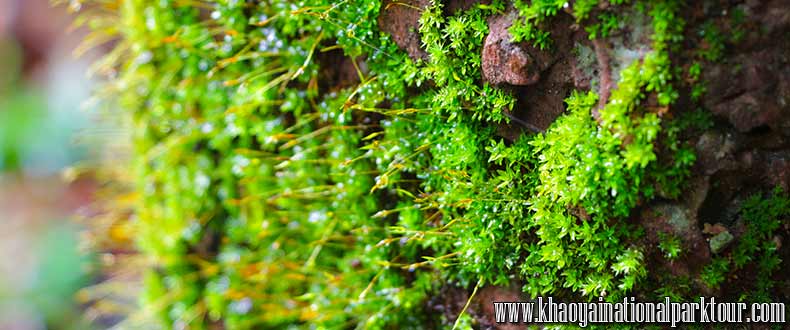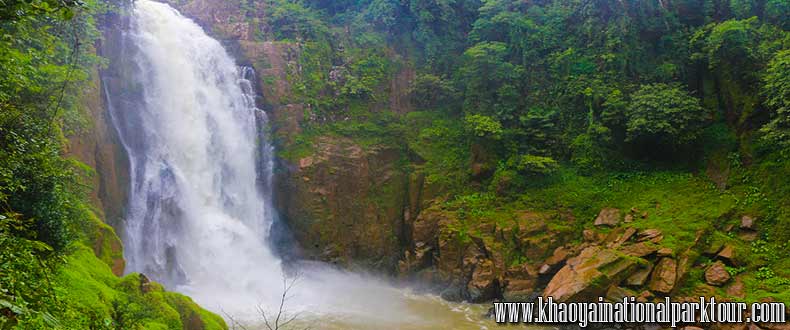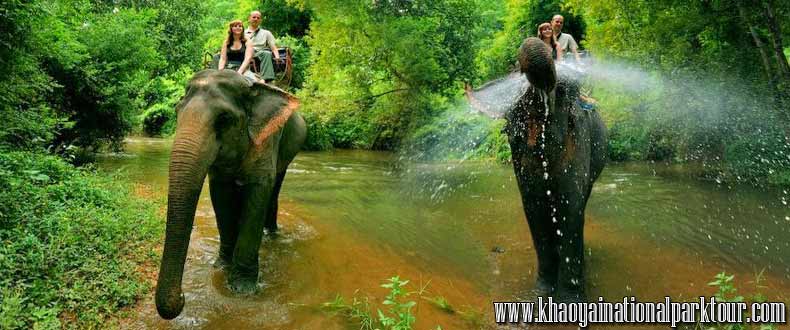 Read more >>
---
KHAO YAI TREKKING DAY TOUR
Enjoy to full day trekking tour of Khao Yai National Park.Visit Animal watching tower (Nong Pak-Chi) with Haew Suwat Waterfall " The famous 20 meter waterfall from Leonardo Di carprio's THE BEACH movies, and Haew narok waterfall the highest and the most famous waterfall in the jungle park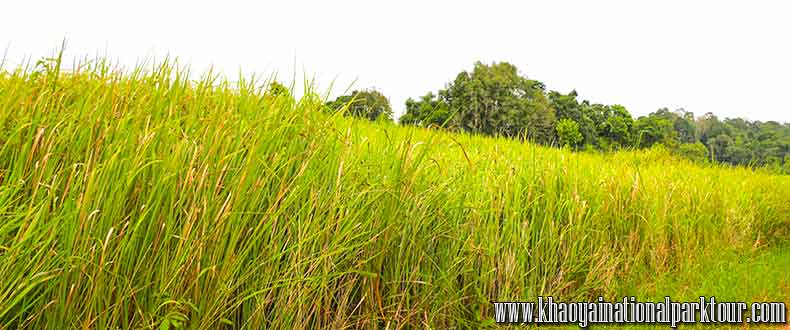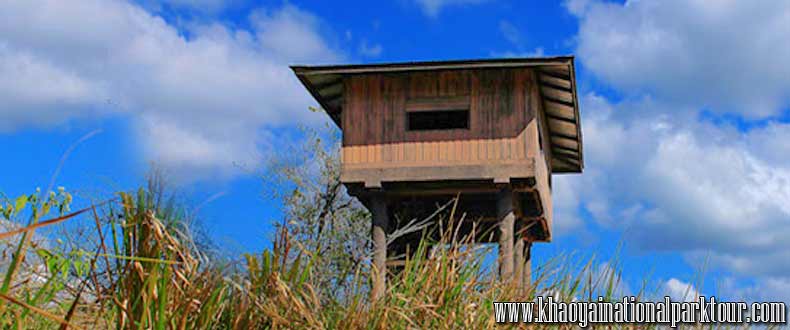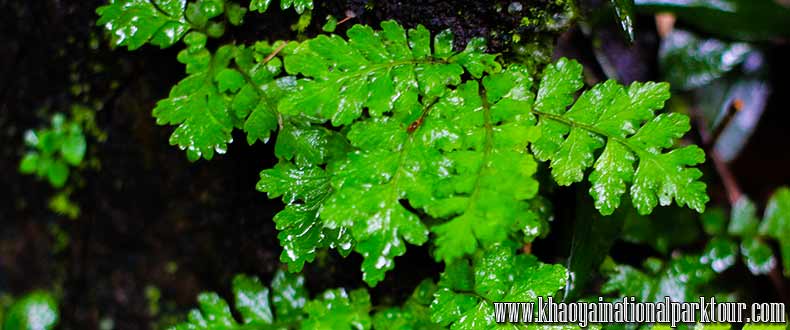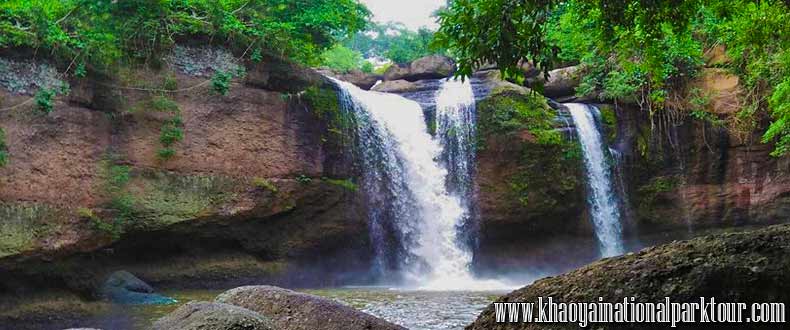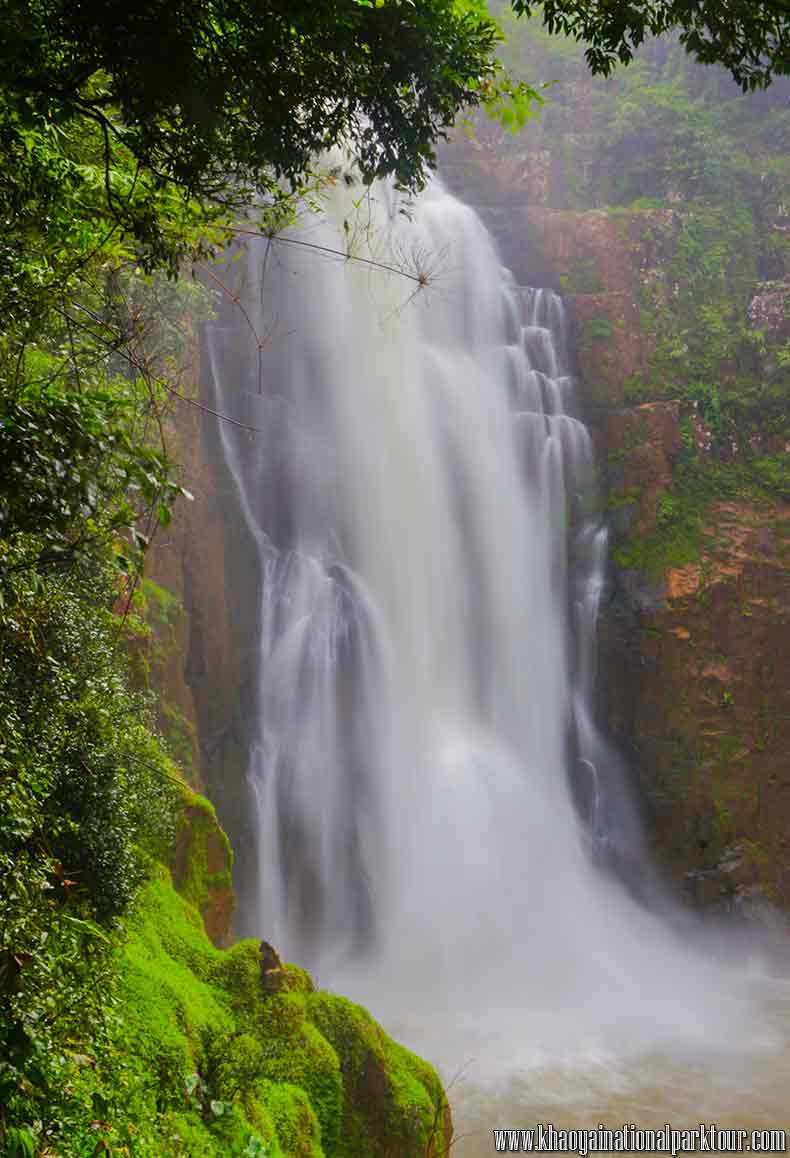 Bangkok Khao Yai National Park Tours, Visit the A World Heritage declared by UNESCO "Khao Yai National Park" The ever-green forest national park covers more than 2,000 Sq km. Adventure trekking trip in to Jungle forest at Khao Yai National Park.Trekking Tour is star at "km. 33-Nong Park Chee" (3.4 km.) wildlife jungle refreshing tower, spend time for walking around 2 hours.Good time for impressive big tree and wildlife in Khao Yai National Park.Amazing Khaoyai trekking tour along the jungle to Animal watching tower ( Nong Pak-chi).Continues to Khao Yai national park 's visitor center for get information of Khaoyai and enjoy to see the beautiful Haew Suwat Waterfall, where the "Beach" film was short. After that continues walk to Haew Narok water fall, The highest and the most famous waterfall in Khaoyai National Park. After trip finish we will transfer back to Bangkok.
Read more >>
---
KHAO YAI ELEPHANT TREKKING DAY TOUR
Full day elephant trekking tour in Khao Yai National Park.Adventure experience in the wild jungle with visit 2 most popular attraction & beautiful water fall l " Haew Suwat Waterfall " and " Haew Narok Waterfall "in the Khaoyai National Park
Read more >>
---
ADVENTURE NAKHORNAYOK TOUR
The Famous Similar Tour Near by Khao Yai National Park, Adventure in Nakhon Nayok full day tour from Bangkok. You will very exciting with this adventure tour with more trip,more place,more activity in Nakhorn Nayok province, it not far from Bangkok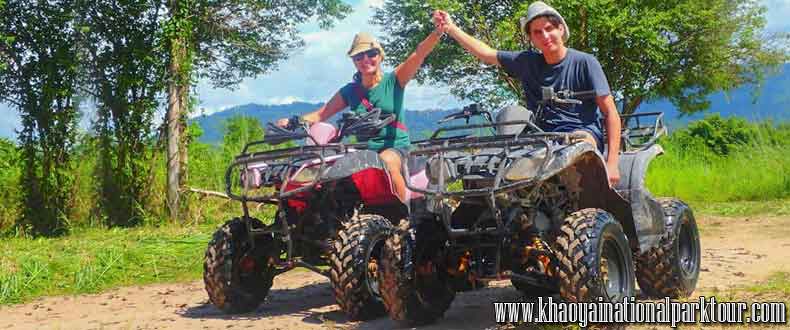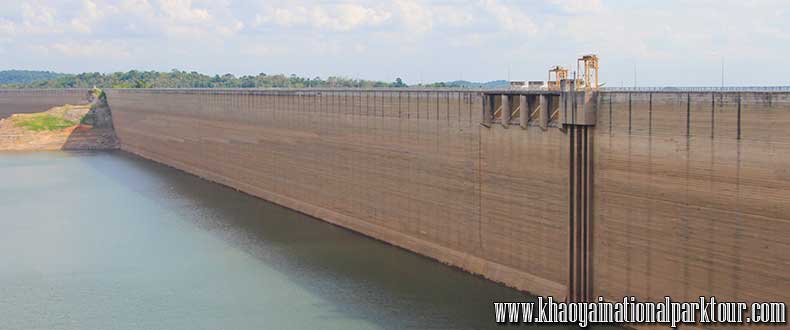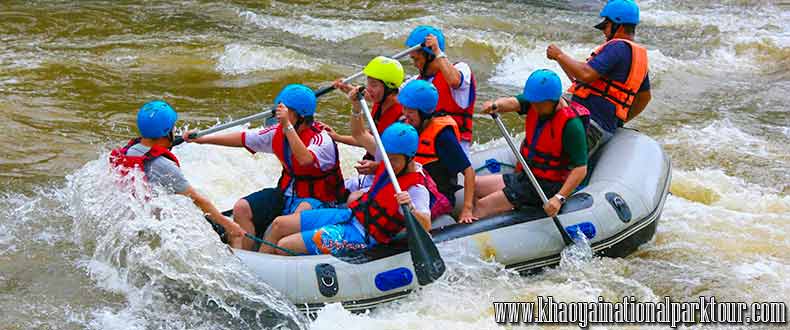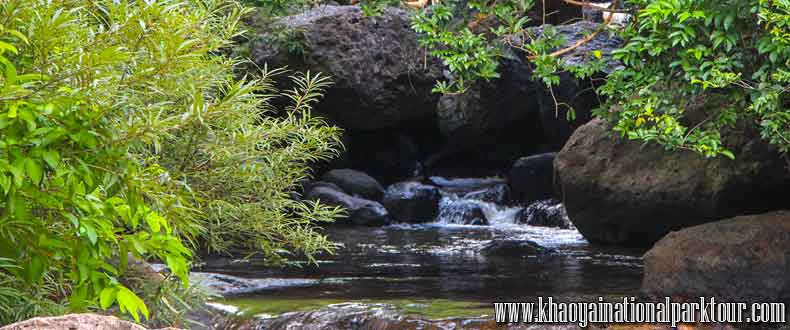 Journey to Adventure Tour from Bangkok to Nakhon Nayok province near by Bangkok.Enjoy with many activity in Nakorn Nayok Province including as; visit local morning market, Enjoy to Ox-cart riding, ruit plantation,then and rides on car ATV rides through scenic valleys,continues to Khun Dan Dam hydraulic turner longest in the world, and then very Adventure and exciting trip to White water rafting around 7 kilometers along Nakhon Nayok River,and then enjoy to soft trekking to Nangrong waterfall & swimming at water fall before back to Bangkok
Read more >>
---
THAI TOUCH TOUR
The Best Tour of Thai life learning with touch of experience authentic Thai way of life and learn about our local wisdom in the past till now at  Nakorn Nayok Province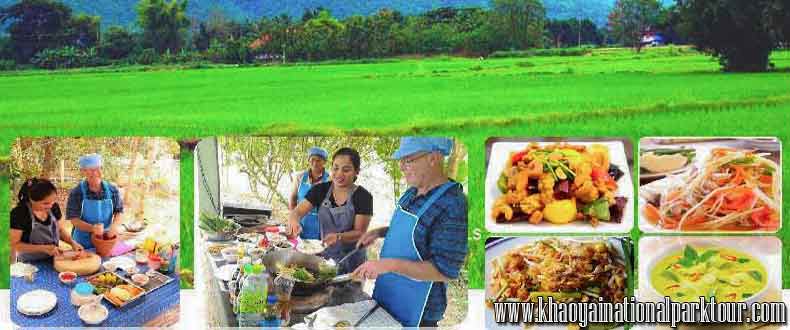 Thai Touch Tour , Amazing trip for those who would like to learn how Thai people live, discovering the Thai way of life. Visit local morning market and then enjoy to take Ox-cart to the rice fields where you can learn how to grow rice and you can join with the farmer as well. After that continues to fruit plantation when you will be learning to Thai food cooking, how to cooking with popular Thai menu? Lunch served. Then visit the project of the king and back to Bangkok in late afternoon.
Read more >>