Adventure Khao Yai Trekking Tour from Bangkok and Pak Chong Thailand. Early morning leave from Bangkok to Khaoyai National Park park chaong Nakornratchasima province. this is famous & popular adventure jungle forest day trip from Bangkok to to Khao yai national park a World heritage declared by UNESCO The large ever-green forest national park covers more than 2,000 Sq km.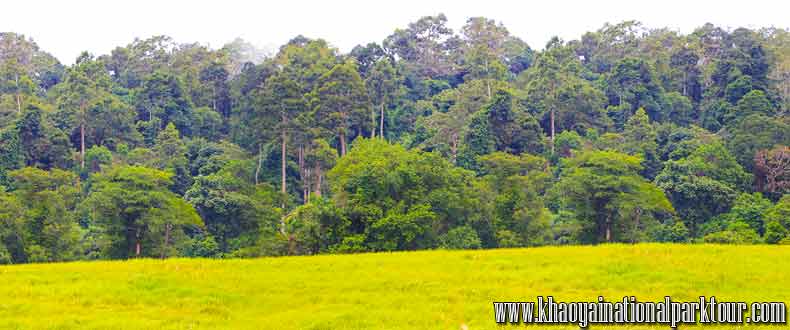 Khao Yai Trekking Tour
Khao Yai Trekking Tour, Adventure jungle forest day trip from Bangkok to Khao Yai national park a world heritage declared by UNESCO. Back to the green nature Khao Yai Jungle Trekking 1 day tour more sepend time with real trekking in to the park. Visit to two beautiful waterfalls Haew Suwat Waterfall, Haew Narok Waterfall the largest water fall in Khao Yai national park
Nong Phak Chi Wildlife Watching Tower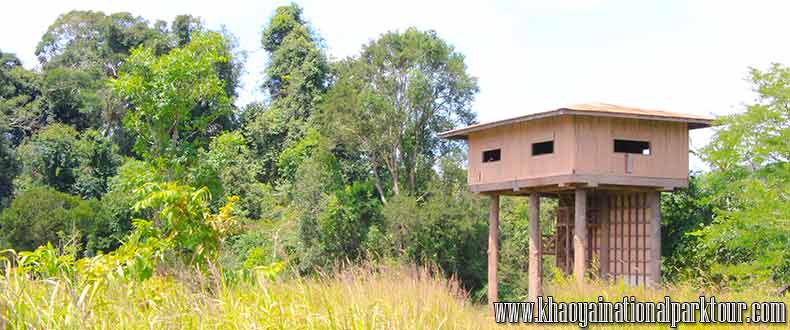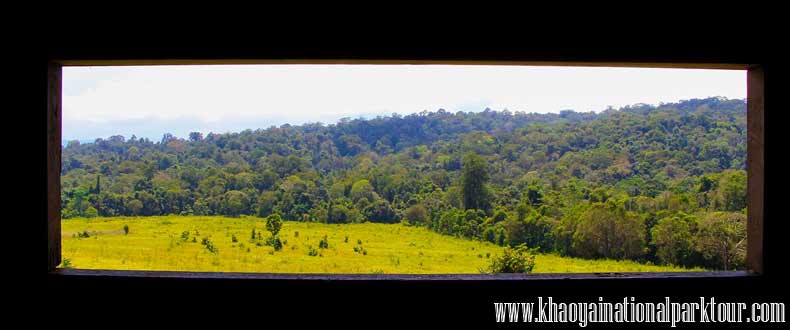 When arrive the Khao yai national park Pak chong Nakhon ratchasima province,Thailand.Our friendly guide will take care you and start adventure trekking trip in to jungle forest at Khao Yai National Park at Km. 33-Nong Phak Chi" (3.4 km.) Animal wildlife jungle refreshing tower. spend time for walking around 2 hours. Along time for trekking travel in jungle forest and then good time for impressive Big Tree and wildlife in the park.After trekking tour finish.
Khao Yai National Park Visitor Center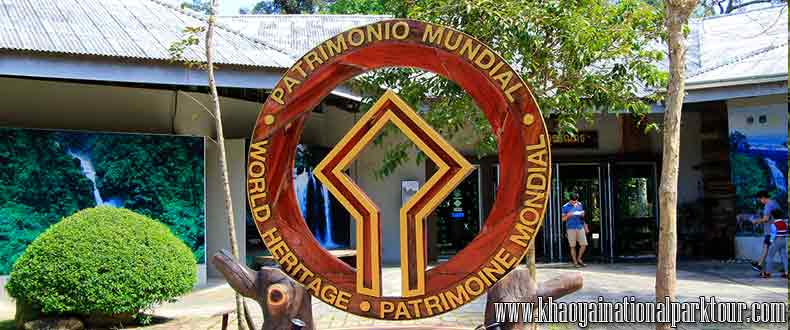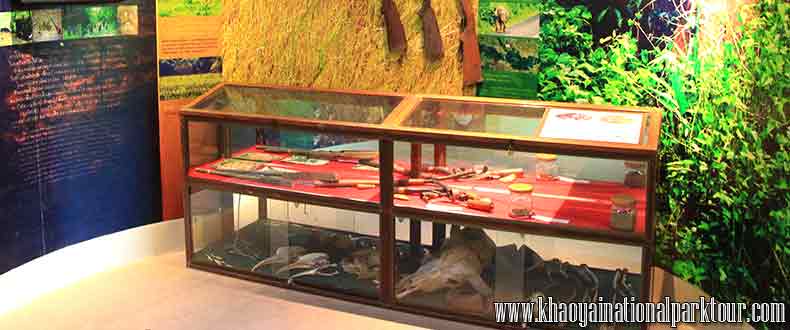 Then continues to KKhao Yai National Park Visitor Center for get information of Khaoyai national park. After that our guide will lead you for enjoy to see the beautiful Haew Suwat Waterfall, where the "Beach" film was short.
Haew Suwat Waterfall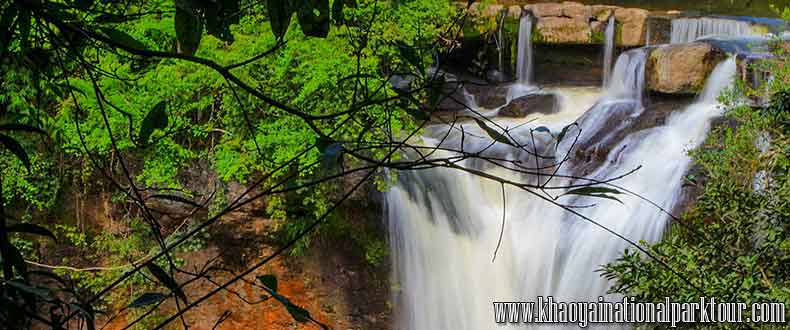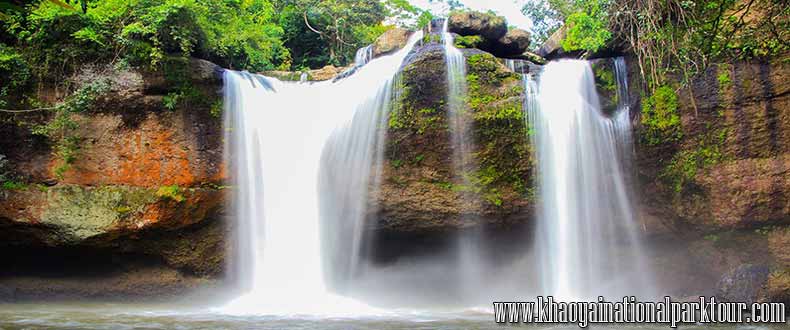 Then continues walk to Haew Narok Water Fall.The highest and the most famous waterfall in Khaoyai National Park. After trip finish we will transfer back to Bangkok.Enjoy to see a scenic drive through the beautiful countryside.
Haew Narok Waterfall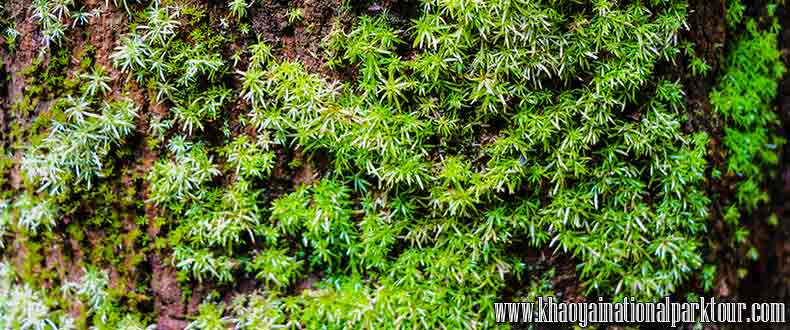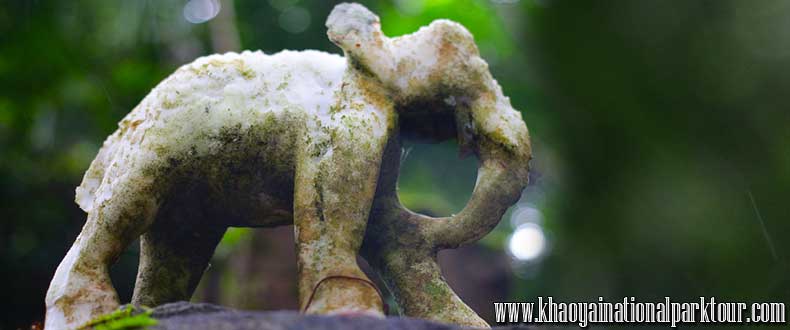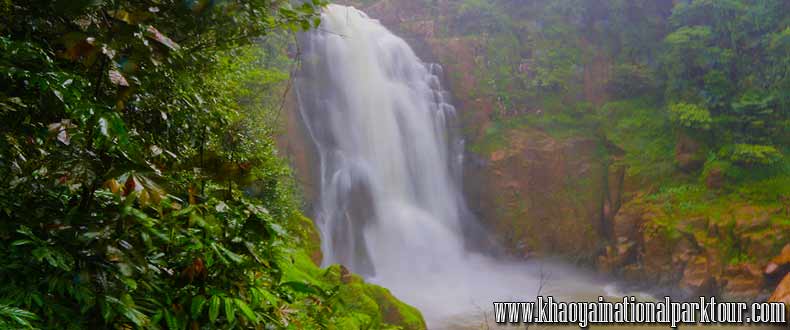 Khao Yai Trekking Tour
Departure: 

Monday ,Wednesday and Friday

Operating time:06.30 Am. – 18.00 Pm.
Destination: Khao Yai National Park
Start from: Bangkok
End: Bangkok
What you see highlight attractions of this tour?
Khao yai national park
Watching tower animals at Nong Pak Chee Km 33 Khao yai National Park
Experience trekking tour travel to Khao Yai National World heritage,declared by UNESCO
The walking spend time around 2 hrs. exciting for the big tree and wildlife in jungle
Visit Khao Yai National Park Visitor Center
Visit 2 most beautiful & largest waterfall in Khaoyai park, "Hew Suwat Fall and Heaw Narok Fall"
Enjoy to see the beautiful mountain view and countryside
Khao Yai Trekking Tour Itinerary;
06.30 am. Pick up you from hotel in Bangkok
07.30 am. Travel by road to Khao Yai National Park Pak Chong
10.30 am. Time for start to Trekking Tour at "km. 33-Nong Park Chee" (3.4 km.) Wildlife refreshing tower, the walking time around 2 hrs. Good for impressive big tree and wildlife in jungle park
12.30 pm.Lunch served in the Khaoyai Park
01.00 pm.Visit the Visitor center for information of the Khao Yai National Park
01.30 pm.Depart to visit the beautiful waterfall "Haew Suwat Waterfall" This waterfall is famous 20-meter waterfall from Leonardo DiCaprio 's The Beach (The novel by Alex Garland)
02.30 pm. Enjoy to walk on the marked trail and across river on wooden bridge in jungle forest for visit "Haew Narok Waterfall" The highest water fall in the park
03.30 pm.Leave from Khao Yai National Park
06.00 pm.Arrived Bangkok
Tour Price/Person
Adult Price : 3500 ฿
Child Price : 2800 ฿
* Child rate 3-9 year only
Joint tour departure is guarantee for minimum 2 persons
Tour Price included;
All transportation by Air-conditioned Van
English Speaking Guide
Lunch
Khao Yai National Park Fee
Fee Refreshing Towel
Rain Coat and Leech Socks ( For Rain Season )
* Khao Yai Private Tour Available daily, If interested for private tour, please provide details on Tour Booking Form